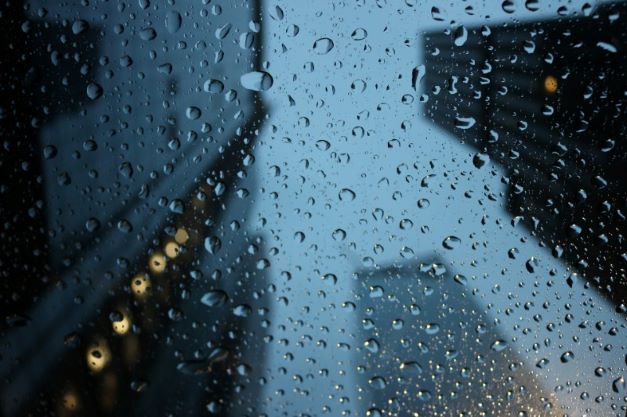 The year 2022 started on a busy note for most facilities management (FM) companies in the UAE on account of the heavy rains that fell across the country.
News reports stated that UAE witnessed almost 18 months' worth of rain in just three days, and during the course of the week, several of the leading FM companies reported being inundated with calls requesting maintenance and repair works.
Some companies reportedly got over a hundred calls a day. Al Bonian FM, for instance, got more than 500 calls in five days.
"Our workload certainly saw an increase due to the adverse weather conditions. In the first five days of 2022 the Al Bonian FM team responded to and resolved a total of 567 call outs across both B2B and B2C divisions," said Tony Martin, CEO, Al Bonian FM.
Two other leading FM companies, Emrill and Adeeb, also reported an increase in their volume of work.
Nevertheless, in spite of the deluge of work calls, FM companies were able to efficiently and smoothly carry out their operations. There are several factors that came into play to make this possible.
As a primary step, most FM companies already have a weather preparedness and response plan in place. During adverse weather conditions, FM companies are, according to Fahad Mohamed, director – Dubai and Northern Emirates, Adeeb Group, already "expecting the unexpected".
"Rain is not a daily occurrence in the UAE, and hence when it rains, FM management teams do expect the unexpected. We always try our best to keep our teams mentally prepared with worst-case scenarios during such adverse weather conditions," Fahad said.
Emrill too already had plans in place to deal with the increased workload. "During the planning stage of each contract, we factor in adverse weather plans in which we identify any areas that may be susceptible to risk as a result of rain or wind," said G Gopalakrishnan, operations director, Emrill.
He explained that the company carries out planned preventative maintenance on gully traps and stormwater networks before changes in the weather, which is monitored via a weather warning software.
"Having an indication on when rain or strong winds are expected, we take proactive measures to protect assets and equipment and arrange tankers well in advance. During periods of extreme weather conditions, we position our teams strategically," Gopalakrishnan said.
Planning ahead for the day is crucial to being ready for any unforeseen challenges. "The first thing we observe in the papers or news is the weather forecast, as this will have a great influence on our plans for the day," said Fahad.
Also, having a team of skilled and experienced workers, as well as supportive subcontractors, helps ensure that work is completed on time.
"With our experienced team, we have been able to take the increased workload in our stride and act with the professionalism expected of an FM service provider of our stature," says Tony.
Fahad echoes this sentiment. "We are able to cope during challenging times because of our team members, who are ready to put in the necessary odd hours, and the valuable services of sub-contractors, who are there on the spot at the end of a phone call."
"Adverse weather puts a lot of demand on our staff members who shall need to be extra vigilant 24/7 to cater to these unplanned developments," he said.
A well-equipped and proactive team is also what helped Emrill withstand the high demand for services. "Extreme weather conditions always present a challenge in terms of volume of work and resource allocation. However, through robust planning, preparedness, our vast experience and the excellent teams we have in place, Emrill coped well," Gopalakrishnan said.
In addition to these, it is also essential to keep in mind the safety of workers. This boosts morale, motivating them to give their best.
"Stocking adequate PPEs and other tools which support the teams is crucial to helping them perform recovery measures more productively," said Fahad.
Emrill teams, during extreme weather conditions, are equipped with their emergency kits, which include tools, rain jackets, gum boots and other personal protective equipment.
Besides these, it is important that companies resolve issues on time to maintain goodwill and maintain customers' trust as, ultimately, the final measure of success for any company is customer satisfaction.
"When work goes up considerably, we have to ensure proper protection or preventive measures are in place to curb damages, and set in place reactive measures to reduce the disruption of services caused due to flooding or other high-risk aspects which may affect the lives of our customers," said Fahad.
According to Tony, Al Bonian FM clients have become accustomed to having safe homes and environments due to the company's timely and reliable service. "Challenges have to be met head on and resolved in a timely manner to ensure our clients continue to have safe homes and work environments," said Tony.
Gopalakrishnan agrees. "It is simply a matter of executing our plans and rectifying issues safely and effectively to ensure residents are not inconvenienced."
While the start of the year has been an eventful one, things are expected to return to form during the coming weeks with temperatures getting warmer.
As Michael Haughey, business development manager at Al Bonian FM, aptly put it, "Whilst the worst of the weather is behind us, (thankfully) there is still work to be done."